With over 40 years of experience, Tuico is one of the leading manufacturers producing the Cost-Effective & High-Quality blades for Photocopier and Laser Printer.
Every Tuico blade we develop and offer has the best Working Edge, Precision Dimensions and Reliable Physical Properties that pass the ASTM standard.
Search for CB part
---
The wiper blade continuously cleans any residual toner left on the drum that is not transferred to the paper in the imaging process.
+ Perfect surface finish
+ Best working edge
+ Precision dimensions and consistent, reliable physical properties
+ Meet any critical requirements

The Doctor Blade regulates the amount of toner available on the magnetic developer roller, and helps triboelectrically charge the toner so that it properly develops the image on the OPC drum.
---
Molded type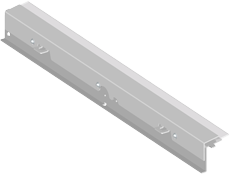 A molded profile, with a reduced thickness, tapered contact edge
Glued-on type
An urethane strip bonded onto a stamping; a high-performance adhesive is utilized to ensure that the urethane strip is securely affixed to the stamping
Polyurethane
An urethane strip boned onto a stamping.
Silicone
Liquid Silicone molded into a stamping. This design is similar to molded profile wiper blades with a reduced thickness and tapered contact edge.
Silicone Stainless
Silicone with stainless bonded onto a stamping. A high-performance adhesive is utilized to ensure that the 3 parts combined together strongly and the Silicone part is flat/straight.